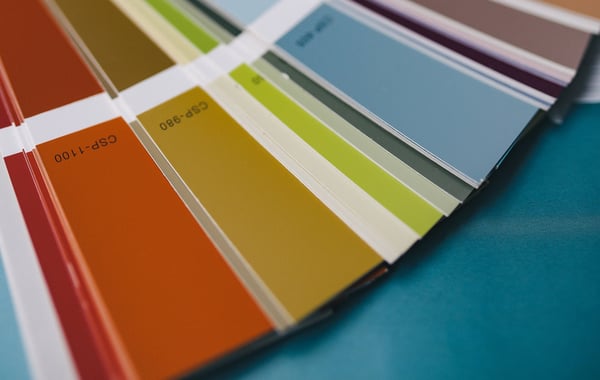 "The details, that's what the world is made of." ~ Wes Anderson
There is an artful balance of creating a space that is fresh and incorporates elements of what's on trend while also making it timeless and classic. Discover the latest interior design trends of 2018 and how you can apply them to your dream spaces to keep your home design interesting and personal.
Flora & Foliage
This year, botanical prints, large leafy Monstera wallpaper designs, and potted plants are an effortless way to draw nature indoors and bring new life to your interiors.
Out of the woodworks

In 2018 we see movement away from the tech-themed decor trends of 2017 towards a more natural take on interior design. Natural elements like wood furniture and finishes, marble elements, concrete, granite and other earthy elements are preferred to synthetics.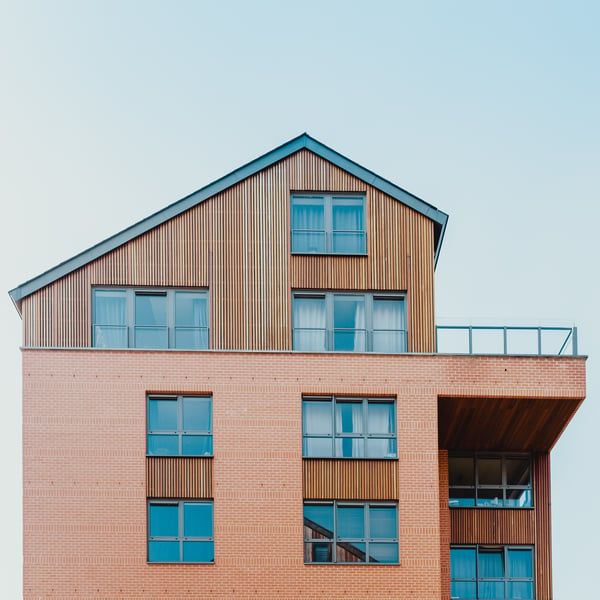 Geometrics
Make a bold statement in any room with geometric patterns. Exaggerated geometric throw pillows, table ornaments or wall prints accentuate color palettes and add excitement.
Fringe Tastes
Frilly fringes and tasseled embellishments add texture and create interest points. Nail this trend with tasseled lampshades, furniture, and even throws.
Marble-ous
With the strong focus on natural elements this year, it's no wonder that Marble has seen a massive increase in popularity in 2018. Prints, finishes, countertops, decorative ornaments and even headboards are ways you can introduce marble to a room.
Metallics
This trend seems to stand the test of time, outlasting most and making a big comeback in 2018. To literally and figuratively nail this trend simply add touches of silver, brass, bronze, rose gold or any other metallic finishes and accents to the desired space. They can have a tremendous effect on the look and feel of an interior space. Whether you are aiming to add a hint of glamor or prefer a more stripped down industrial look.
Be Bold
Be brave, go bold. Subdued color themes are replaced in 2018 with adventurous bright and bold colors. Whether you are creating a statement wall, color-blocking or choosing a sofa, this season make sure you opt for pieces in primary colors and decadent shades that excite the eye.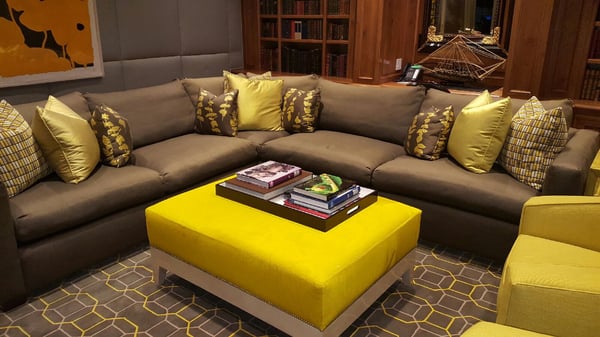 Image: Judith Wilson Interior Design Group
Silver Screen Style
Look to the silver screen for inspiration as this year interior design trends draw from elaborate and beautiful film sets. Think 1920's art deco designs from the likes of the Great Gatsby set, charming Wes Anderson-inspired color palettes and matching prints and quirky art pieces, and moody Moulin Rouge-esque drapery and hints of velvet.
Arches
Stick to the classics. Do like the Romans do and add beautifully majestic arched structural elements to your spaces - a sure way to create a dramatic hallway and/or entranceway.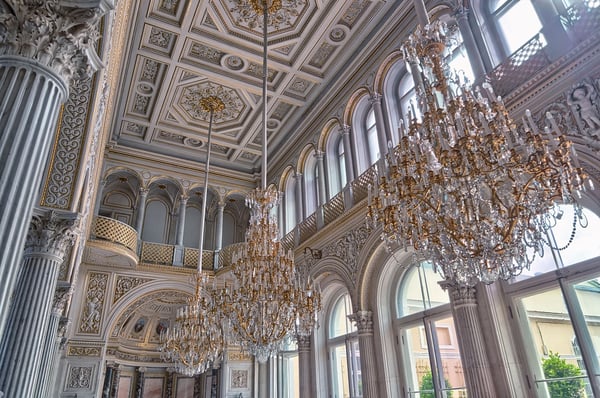 Ombre
Whether coiffure, cake or couch - ombre is back in 2018, prettifying walls and Pinterest boards alike. Take heed and invest in a statement piece - an ombre sofa, wallpaper or throw pillow.
Colorful Kitchens
Traditionally kitchen interiors tend to be clinically white and neutral in their design. This year, as we embrace bolder color trends, it's encouraged to go bigger, bolder and brighter in your kitchen - from appliances to wall color and countertops.
Interior design trends for 2018 are bold and beautiful with strongly draws from nature. While they're each very impactful in their own way, what you chose to incorporate into your interior design really depends on you. Your home is a reflection of you and the trends you incorporate should, too.
Ready to start fresh and breathe new life into your home?