Interior design is the art and science of understanding people's behavior to create functional living spaces, but it's not limited to simply fixtures and furnishings. Many architects I work with testify that they much prefer having an interior architectural designer on hand. The reason is simple, we see the bigger picture and can help balance a client's distinct aspirations, functional needs and budget. From blueprints to bespoke furnishings, we ensure that every detail is curated to bring unique living spaces to life.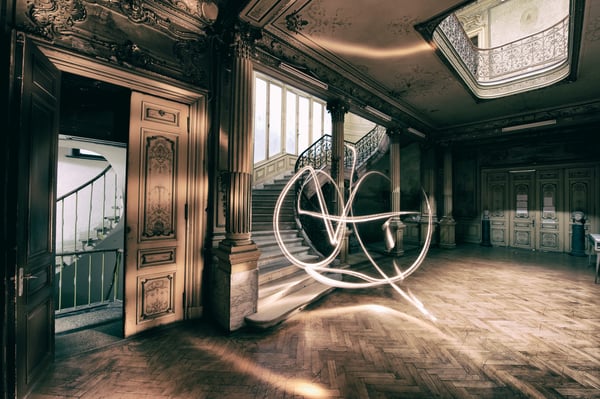 THE DESIGN JOURNEY
Working with a competent designer makes the process and journey effortless. It's important to engage a professionally trained interior designer early in the planning stages and collaborate to create a functional space as well as a quality interior environment.
I am always delighted to be involved from the beginning of a project, consulting with clients on how they will live in their home and what their individual style might be, before working hand in hand with the architect to turn our vision into reality. This can include working on the layout of the rooms and how the furniture, electrical outlets and lighting accents are placed to ensure the whole space feels harmonious.
Architects and contractors generally don't want to be involved in design details such as selecting faucets and cabinetry, designing kitchens and baths or choosing door styles and moldings. If there is no designer on the job to have all of these important decisions made before construction starts, the whole project can be held up while the homeowner figures out some of these finer details on their own.
SPACE PLANNING
Interior architectural designers are experienced in space planning with the ability to read floor plans, draft lighting schematics, draw furniture layouts to scale, and recommend placement of windows and cabinets. In addition to ensuring that the furniture and accessories are correctly proportioned, a professional designer is trained to allow space for proper flow, as well as to follow ADA Accessibility Guidelines.
A well-designed home should have a harmonious flow and a true sense of everything being exactly where it is supposed to be.

ENSURING A JOB WELL DONE
During a project, the interior designer will ensure that everything is completed according to the project timeline and there are no surprises along the way. We are trained in knowing how to come up with solutions and solve the problems when they arise, so you can rest assured that every detail will be taken care of.
BALANCING THE BUDGET
Hiring a designer can help keep your project's budget on track and prevent costly mistakes along the way, as well as saving time and effort. Having a designer on the team will strengthen communications between architect and contractor early on and can be crucial in managing time and money.
TEAMWORK MAKES THE DREAM WORK
Some architects have an integrated practice with in-house designers, but many do not and prefer having a trusted partner to call on as required.
Collaboration is key and when you bring together a team of specialists to work on your project, you can ensure every detail is covered. An interior designer doesn't just offer an extra set of eyes, they are trained to see and notice things that you may not. Having that immediate consult gives you the benefit of years of expert experience and is a major advantage when making aesthetic decisions.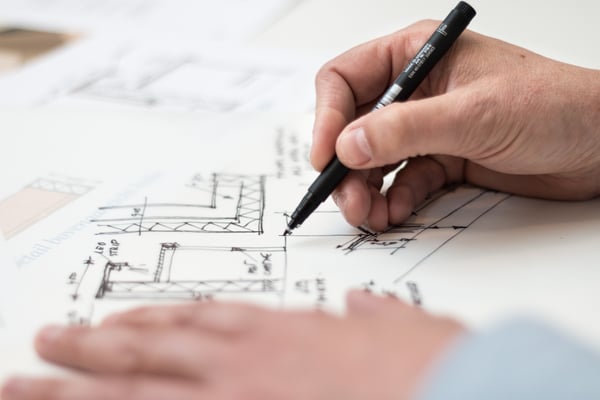 THE BEST KNOW WHEN TO CALL IN THE BEST
I was honored to be invited by Matt Plaskoff and his wife Karry, to design the interiors for their Hidden Hills home. As the owner of a construction and remodeling company, Matt is no stranger to managing such a project, in fact I have had the pleasure of working with Matt and his team on several occasions. Although the Plaskoffs designed the layout of their home, they were pleased to employ my expertise when it came to the interiors – selecting colors, cabinets, tile, fabrics, faucets and countless other materials.
Are you ready to start working with an experienced architectural interior design team?