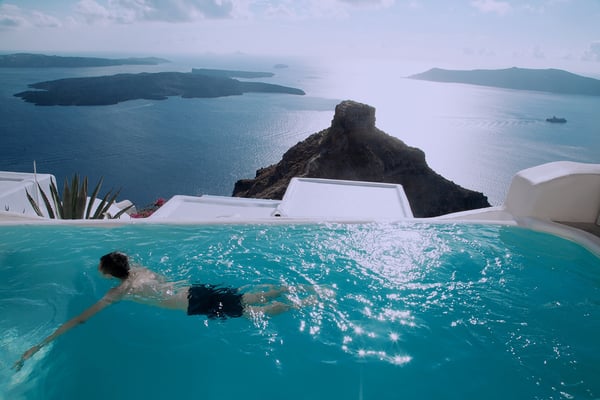 Your beach home is a tranquil retreat, a home away from home, that you can entertain and relax in. It's also a space for entertaining guests, so you want to make sure it's inviting and has full amenities. Too often, we see beach homes go overboard on sea shells and starfish and instead of capturing the essence of tranquility, they're abrasively tacky. To make sure your island vacation home is beachy, yet still classy, here's a list of our beach house decoration tips.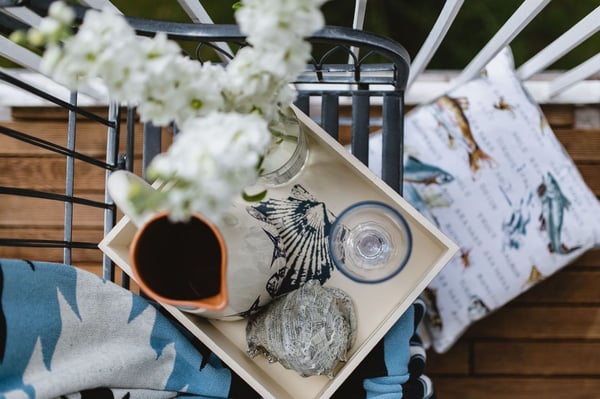 DON'T decorate around a single theme. Overdoing the seashell patterns and wooden sailboat ornaments can come across tacky. Focus on the elements that surround you. Add textures and colors that reflect the outside - sandy neutrals and delicate hues of blue. Large windows allowing for natural light to stream in, wood finishes and (controlled) white-washing of select furnishings are all simple yet elegant ways you can incorporate beachcomber-chic without overkill.
DO consider your personal style when choosing a style for your beach home - rustic vs. modern, traditional vs. contemporary. Adding nautical elements to your personal style will reflect who you are without sacrificing on the charm of a beach retreat.
Weathered woodboards and rope detail.
DON'T overdo the wicker, rope, and boat ornamenting. Opt instead for subtle additions of driftwood and choose furniture made from reclaimed or weathered/treated wood.
DO design a beachfront property that allows the ocean breeze to fill your home. Request large ceiling fans to offer relief from the warm weather instead of having to sacrifice the fresh ocean air you came for in the first place by having to close off your air-conditioned home to keep cool. Consider large wrapping porches, patios, decks and terraces to properly enjoy your views and stunning surrounds. Ceiling to floor windows are another great way to ensure maximum viewing pleasure, whatever the weather.
DO add hints of bright color to liven up your otherwise neutral or subtle-hued beach abode. Whether with a patterned rug or wall art, adding bold accents to your beach home significantly vitalizes a beachy interior.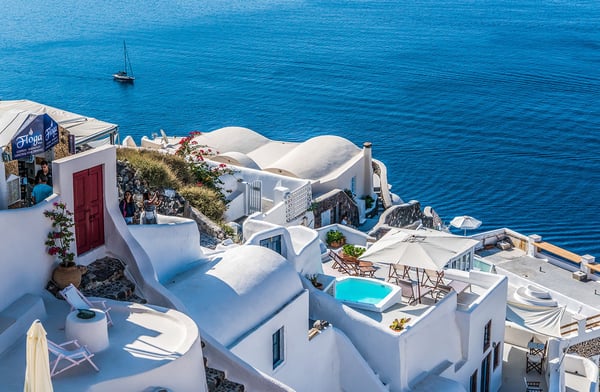 DO draw inspiration from your surroundings. Whether you spend your beach holiday atop a dramatic cliff overlooking a breathtaking caldera in the Mediterranean or on 7 miles of pristine beach in the Caribbean, allow for the terrain to guide you in your interior design decision-making. Match the drama of the steep white and blue Santorini cliffs, be inspired by the multi-colored hill-side homesteads of Riomaggiore or the ombre effect that fifty shades of Caribbean Island blue offer.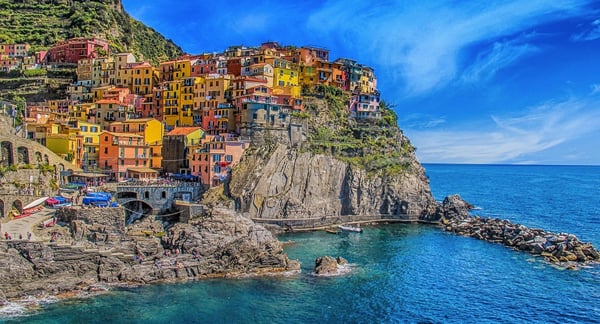 DON'T attempt to DIY your beachfront property design and décor. Make sure your dream oceanside retreat comes to form exactly how you envision it by enlisting the help of a team of professionals. An experienced interior design team will be able to foresee any structural issues or design challenges that may arise along the way. They can interpret your own personal style and create a beautiful space that represents you and your family and caters to your specific lifestyle wants and needs.
Finally, DON'T underestimate mother nature. When building or designing for any oceanside property it's important to consider the climate and the long- and short-term effects it may have on your home. Ensuring that you are prepared for the elements and taking preventative measures to lessen the damaging effects on your property will save you a lot of money and heartache when disaster strikes.
Feeling nautical? Tell us about it in the comment section below.
For expert guidance and advice on designing your dream retreat, do not hesitate to contact Judith for a consultation.